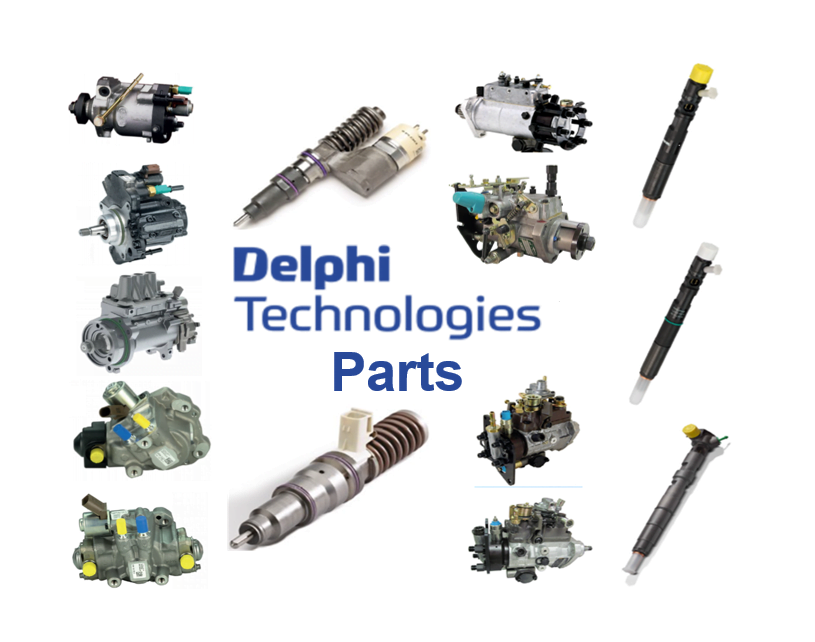 Delphi Technologies and Merlin Diesel Systems
Choosing Delphi parts supplied by Merlin not only means you get high quality, but you also get parts that are OE-engineered and tested to fit right the first time and create the optimum performance on each pump and injector.
Delphi Authorised Repair Parts
Merlin are National distributors for Delphi Diesel authorised repair parts for the UK and Ireland.
Whether you have a pump or set of injectors in your workshop, you can repair them with speed and confidence knowing the quality of the parts are second to none.
As Delphi distributors, we offer a full range of Diesel fuel injection components for the repair of the following:
Common Rail Pumps and Injectors
Inline/ Rotary Pumps
Mechanical Injectors
EUI/ EUP
Not only do we supply authorised repair parts for pumps and injectors, but we also offer a comprehensive range of regulators, sensors, valves, and filters.
Delphi Common Rail
Merlin Diesel Systems Ltd holds stock of a comprehensive range of all Delphi latest technology Pumps, Injectors and Repair kits covering Car, LCV, Truck, PSV, Industrial, Agricultural and Off-Highway applications.
We offer a choice of new, exchange, build-to-order, or repair where available.
Merlin has over 80 Delphi CR Injector references; over 10,000 Delphi CR Injectors in stock, over 40 Delphi CR Pump references, and over 1,000 Delphi CR Pumps in stock.
Some of our stocked products include:
Delphi Rotary Pump Range
Merlin Diesel Systems Ltd holds a wide stock of all Rotary Pumps covering a choice of new, exchange, build-to-order, or the option to repair
Our workshop division prides itself on product knowledge, acquiring parts and having the equipment and systems in place to minimise customer vehicle off-road time.
Focusing specifically on the Delphi range of: DPA, DPS, DP200, DP210 and DP310.
We cover over 2,500 Delphi part numbers covering Rotary Pumps and Parts.
We carry over 3,500 Diesel Fuel Pumps in stock.
Product Evolution:
Delphi Truck and PSV – EUI, EUP & SMART RANGE
Merlin Diesel Systems Ltd holds a comprehensive stock of all Delphi Truck and PSV Electronic Unit Injectors, Electronic Unit Pumps and Smart Injector variants.
We offer a choice of new, exchange, build-to-order, or repair
We focus specifically on the Delphi range of EUI, EUP, F2E, F2R CR Pump, and Smart Injector, with over 120 Delphi references covered, and over 3,500 fuel pumps and injectors carried in stock.
For more information on our range of Delphi Technologies Parts, please visit or contact:
WANT TO READ MORE OF OUR INSIGHTFUL BLOGS ABOUT THE PRODUCTS AND SERVICES WE OFFER AT MERLIN?
Here are a few of our latest posts to read up on:
Keywords: Delphi Technologies, BorgWarner Inc, Diesel, Parts, Repair Parts, Products, Stock, Fuel, Injectors, Pumps, Regulators, Sensors, Valves, Filters, EUI, EUP, Smart injector.